Mama D.O.C. is a Portland, Oregon based nonprofit promoting natural health and natural dyes.
BOOKS published by Mama D.O.C. include "A Silkworker's Notebook" and "Brilliant Colours with Natural Dyes".
order thru: Aurorasilk.com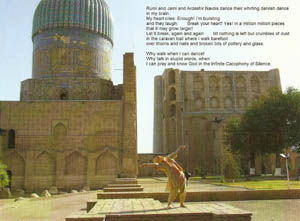 NEW! Mama D.O.C.'s latest publication: "Dancing Darvisha" by Cheryl Kolander
The Logwood Project

Logwood is an important plant dye native to the Carribean Islands. Our original proposal was to purchase several small lots of unused land in the Dominican Republic and reestablish the infrastructure for ecologically harvesting and exporting Logwood.
However, while working with the people there, we discovered a group of indigenous peoples who were thought to be extinct. The land on which the last remaining Indios of the Dominican Republic are living is owned by the government, who propose to sell it to tourist developers. Mama D.O.C. is trying to raise enough money from various ecological development projects and donations to allow them to buy their land from the government and preserve their unique way of life. read more...